How to Fix Blue Screen of Death
In this contemporary era, everyone uses a computer or laptop to perform specific tasks. So it is not a surprising fact that he/she frequently faces some technical issues while using them. Many errors occurred due to the different problems related to computer hardware or software.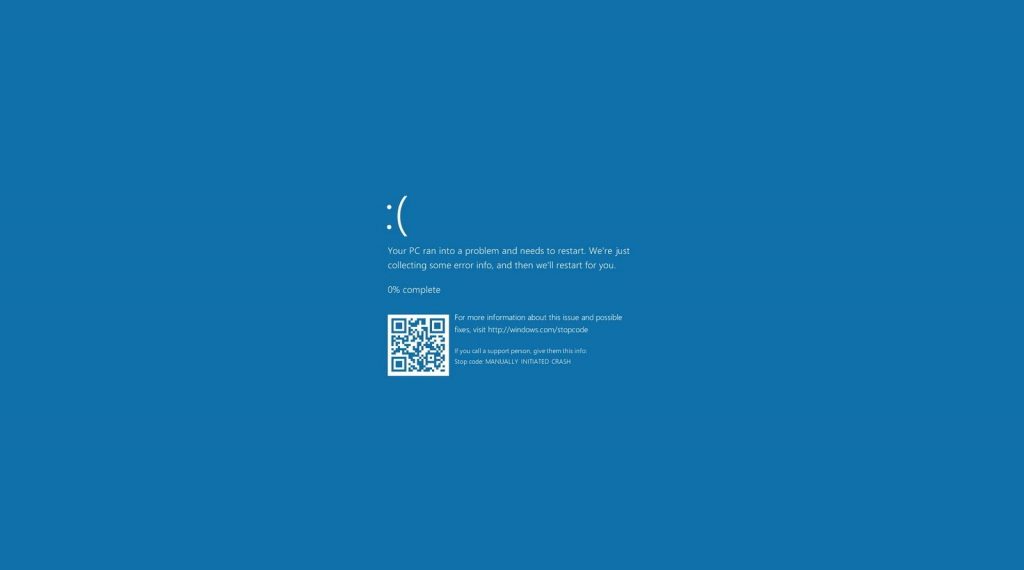 Blue screen of death is one of the frustrating problems of computer windows which happened during computer usage. Let's discuss what is the meaning of the blue screen of death? And how to resolve this complicated trouble.
What is the blue screen of death?
BSOD or blue screen of death is an operating system error or stop error which system shows. It tells us that windows are not working properly due to some faults.
It becomes the cause of the sudden restarting of your computer after displaying error messages. It is also very dangerous because it causes data loss of your computer.
How to resolve the problem of BSOD?
After identifying the actual reason behind the blue screen of death, you should immediately start to work to recover these problems. Here we are explaining some valuable tips to fix the blue screen of death that will prove very helpful to solve this difficulty.
Identify Stop Code
We cannot resolve the issue of the blue screen without identifying the actual problem. So it is necessary to note the stop code for the BSOD error because it indicates the actual reason behind this blue screen error? Different windows show different signs. In windows 10, a sad face with an error message tells us about a blue screen error.
If you accidentally missed this stop code, you can try the following methods for the recovery of this operating system error.
Restore your system
Many computers offer a function of system restore. It helps its users to get their system back to the former state without losing a large amount of data.
This troubleshooting tool is very beneficial because of its simple usage. It quickly defines a problem if it is software-based. You should try this restore function by clicking on the system restore option in the recovery control panel of your computer.
Scan Viruses on your computer
Viruses prove very harmful for computer software, hardware and very often become the cause of BSOD. If your computer is presenting a blue screen, you should quickly scan your computer. You should remove all threats, malware, and spyware. It can prove helpful to resolve blue screen errors.
Check Hardware drive issues
If you are facing a BSOD error by opening a specific file, it shows the sign that your hard drive is damaged. Slowness and freezing of your systems give the clues that your hard drive is going to crash, and you have to face a blue screen very soon. If you are also using an outdated hardware driver, it can lead to the blue screen death. Firstly you should check the hardware driver of your computer. If you find any issue, go to the official website of the computer manufacturer company and download the latest version of the hardware drivers. WD, Seagate, Samsung, Hitachi, Fujitsu, and Toshiba are popular companies that make hard drives.
Find computer hardware risks
If you could not find any software issues in your operating system for BSOD, check the physical parts of your system. When your hard disk is out of space, go to clean it. You can use a lot of clean-up software to perform this task. If you notice a disastrous problem with your hardware, change it quickly to remove the threat of the blue screen of death.
Inspection of recent changes
Sometimes, you do changes to your computer. After these changes, you face the problem of a blue screen. It identifies that your recent changes are creating trouble in your system. For example, you updated a recent version of an app. You should go into the settings of your computer and uninstall the update. If you connected with a new printer machine, unplugged it. If by doing these steps, the blue screen disappears. It means that they were creating the critical fault.
Use safe mood
You might not be able to perform all the above steps if your system is severely damaged. In this critical situation, go for a safe mood. In this mode, you cannot be disturbed due to third-party applications. You can run scan viruses and restore functions in safe mode. If you can work smoothly without showing the blue screen, it is sure that some installed software and apps are responsible for this blue screen.
Uninstall harmful software
As mentioned above some software can become the cause of the blue screen. So you have to notice installed software. If you are facing a repetitive blue screen error while opening a specific application, it indicates that it is not compatible with your system. You have to install this software quickly to get rid of further problems with BSOD.
Re-install or update system windows
If all the above steps are not working, it means that your system has severe faults in itself. These faults occur due to the computer windows system. First of all, check window updates. If it is available, click on it to install the latest version of your windows. If you could not find any upgrade version of your system, go for the re-installation of your computer window.
Conclusion
The sole purpose of this article is to explain all possible problems for BSOD and state the solution to all of those problems for you. We hope you will able to remove this blue screen error after reading and applying our strategies.