Top 4 Features to Look For in a Back-Up External Hard Drive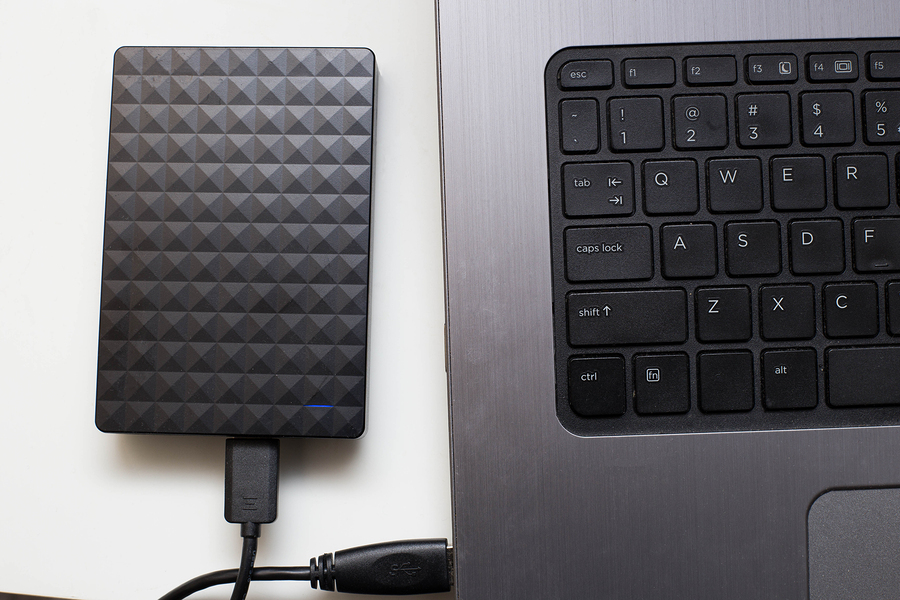 How often do you back up your valuable data? If your answer is monthly or even weekly, you're at the risk of losing your sensitive data. This is because your computer's hard drive will eventually fail, and when it does, the data on it will be gone. It's seen that sometimes hard disks fail catastrophically without giving a prior warning sign. In such a case, if you haven't backed up the latest work documents and personal photos of your recent trip, you'll lose it forever.
Backing up your precious data is important and luckily it isn't even difficult these days. All you need is a good data storage drive. You may also think of storing your files on the cloud but it's not always the best option. What if your internet goes down? That's where external drives can be the right choice. Using an inexpensive, easy to use external hard disk drive is one of the best ways to back up your data.
Due to the low cost and ease of use, external drives are quite popular in the storage market. However, with umpteen storage devices available on the market, how do you know which ones to buy? So, let's take a look at the features to consider when purchasing an external hard-disk-based storage device.
Storage Capacity
First and foremost, look at the storage space of the external drive you're considering to purchase. You can find drives up to 8TB to store vast quantities of data. You might feel tempted to buy a high-speed device with encryption and remote access. But a device with little space and these features wouldn't be the right choice. However, this doesn't mean you need a device with maximum capacity. You should first consider how much space would be sufficient for your data and then select a drive a little bit larger than that. For storing or transferring documents, photos, or other media from one device to the other, you may consider a mid-range flash drive of 64GB or less. For someone looking to store hundreds of movies or a long-term storage solution, drives that offer multiple terabytes of space, from 1Tb to 5Tb are best suited.
Transfer Speed
Next important factor is the transfer speed of the external drive. If you're going to transfer files frequently, speed is important to ensure quick transfer of data. Not all drives offer the same speed, so make sure to consider different options. As compared to HDD, solid state drives (SSD) can process data faster. However, SSDs usually have less storage capacity and those with more storage capacity are costlier. Next consideration here is the connector used to hook up your external drive to your desktop, laptop, or mobile. There are currently three major connections on the market – eSATA, USB and Firewire. It's better to avoid old standard USB 2.0 and consider USB 3.0 which provides a greater speed of up to 5Gbps. If you want more transfer speed, look for USB 3.1 which offers around 10Gbps transfer speeds. The fastest of all is Thunderbolt 3 with the capability of transferring media at up to 40Gbps speed.
Portability & Durability
For those who travel a lot and need to carry the drive along with them, portability is another important factor to consider. Look for a drive that is small in size and light in weight so that it can fit easily in a bag or pocket. Most of the external drives are lightweight and devices such as Samsung T5 are also extremely small. Unlike HDD, SSDs are better from portability and durability viewpoint. This is because SSD is designed in a way that they don't have moving parts and as a result, they're less likely to suffer damages and data loss when dropped.
Security
If you store sensitive personal or company information on your drive, you may consider investing in a drive that provides hard disk encryption. Look for drives that are compatible with software encryption solutions. If you need an added layer of security, find a drive with hardware encryption. However, in an event of data loss, recovering your lost data can be more difficult on an encrypted drive.