Data Recovery Services
Certified experts
Free Diagnostics
Lost data? We can help!
Let our engineers recover your important data!
Сhoose device for a data recovery
You will find a full list in the menu
Our clients
United States Senate
"There was a technical problem with some equipment
which your firm was able to resolve
with a great speed and wonderful results."
Paul Strauss United States Senator for the District of Columbia
view this letter
all letters
Certified Data Recovery Company
Platinum Data Recovery is a professional organization
that specializes in retrieving lost or inaccessible data
from failed storage devices such as hard drives, RAID,
SSD, flash drives, CF, SD cards and various memory cards.
With over twenty year of professional experience
behind us and a 95% success rate, you will feel
confident that your data is in good hands.
Get Free Estimate
Services for all types of data loss
Our specialist have access to leading-edge hard disk drive
data recovery technology and our engineers use the latest
equipment and methods, combined with years of industry
experience, to produce first-class results.
For the customers with RAID configuration hard drives (such
as RAID 0, RAID 1, RAID 5, RAID 10) we offer our highly
trained RAID engineers, who are specialized in data recovery
involving drives under RAID configurations.
Free Diagnostics
Our Mission
At Platinum Data Recovery our goal is to retrieve
lost or damaged data from crashed media devices,
provide top quality recovery service to customers,
and earn their trust for life.
Our success is measured by the long term
satisfaction of our clients.
Contact Our Team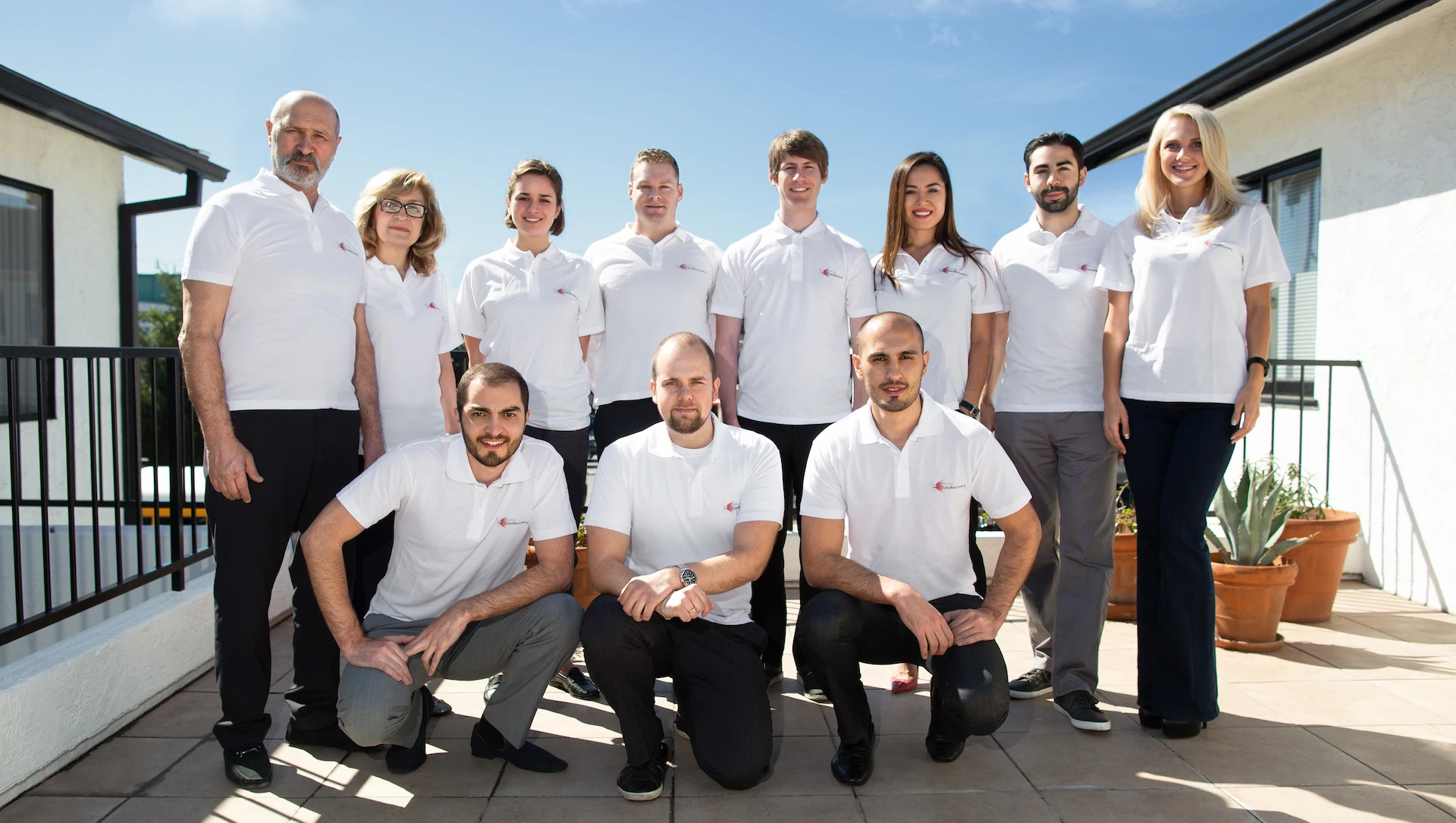 FAQ
Why good data recovery services are not cheap?
When we lose data, we desperately want them back. The safest and the most efficient way to recover your data is to look for professional data recovery services. There are rumors that this kind of service is expensive, but the real question should be: «Is that really the case, and if so, why, and is it worth paying?»
The data recovery is not a one-click job. The disk drive is a complicated technical device built up from different components very much sensitive to dust and wrong hands-on actions. Data recovery companies are fully equipped with expensive hardware and software to perform data recovery in certified cleanrooms. The procedure is done by certified engineers who have done dozens of recoveries and who have the experience to take the most complicated tasks even with a 1% chance. This is not the case with cheap data recovery companies. In most scenarios, they wouldn't take cases that will require a few weeks to recover data.
They would declare a problem as unsolvable and data unrecoverable. From another perspective, if they see that the job will be complicated and that it would involve a lot of donor parts to recover it, the cheap quote they would give will result in zero/negative profit, so it wouldn't be worth attempting for them..
If your disk is physically damaged, data recovery companies have spare disks to replace the failed disk component and then restore your data. The equipment is updated and maintained by the companies and does not come at a cheap price. The final price depends on the type and severity of the problem and the size of the disk.
Is a discount possible if I only need a few files recovered from the drive?
The data recovery process includes two parts, the actual time engineers use to access the data on the faulty disks and machine time. Machine time is a time used by data recovery equipment to recover a portion or all the data.
The most difficult and expensive thing is to get access to the hard disk, and once access is gained, the time consumed by the machine isn't a major factor in the price quote. Most of the time engineers have to do the same amount of work to access the failed drive regardless of whether there is 10GB or 1TB of data.
How important is a clean room?
Data recovery is a very sensitive operation, and it is essential to do it in a clean room with clean dust-free air. A clean room is a work area with controlled air, temperature, humidity, and concentration of particles, to protect sensitive hardware components from contamination and physical damage. Data recovery professionals use clean rooms to perform failure analysis and data recovery. Clean rooms are equipped with a filtration system to make clean and dust-free air.
In some cases, data recovery professionals have to open the disk drive and expose the magnetic platters to the outside environment, which is where the data is stored on a hard disk. If a single grain of dust enters the magnetic plates (normal case in non-clean rooms) that can damage the mechanism and cause the read/write heads to touch the platter surface and permanently destroy and loss of the data. It is highly recommended to perform hard disk data recovery in a cleanroom environment due to the sensitive components on hard disks drives, but not mandatory for all flash memory-based storage devices such as SSDs, memory cards, and flash drives due to the different architecture, design, and sensitivity.
We at Data Platinum Recovery have ISO 5 class 100 certified cleanroom to perform all types of data recoveries. If your hard disk has suffered a physical failure, we kindly recommend you relying on data recovery professional companies who have the tools and experience to perform even the most complicated recoveries. Any activity on your disk done by non-professionals and in non-clean rooms could damage your disk and decrease the chance to recover lost data.
Data recovery software vs data recovery equipment
We can approach the storage device problem in two ways, using data recovery software and/or data recovery equipment.
Data recovery software seems like a one-job click. There are dozens of free and commercial data recovery software you can install on your Windows and macOS. This might seem like the easiest option, but it can damage your disk. Data recovery software doesn't have control over your hard disk. It tries to recover the lost data over and over again, even from bad sectors. In other words, in case a hard disk has bad sectors, the recovery software can force reading which is not recommended. The more secure and recommended way to recover data is to make a clone, so if data recovery equipment reads the sector, it automatically makes a clone of this sector. The next time we need to read this sector, we will do it from a clone drive, and not from the original. This will save the amount of time and the damaged hard drive will live.
If your disk firmware is corrupted it can´t fix it. It also adds up additional load on the disk because communication between software and disk is not done directly, but via the operating system. If your disk has a physical problem, you will probably not be able to recover anything. All these facts have very much a negative effect on the success of data recovery and can damage your disk.
This is not the case with data recovery equipment. First, by following the best practice, data recovery companies are performing recoveries using professional equipment in certified cleanrooms. Data recovery equipment has control over your disk drive components, disk firmware, and bad sectors. It can put write protection on the faulty drive and avoid potential disk damage. Additionally, it can define how many milliseconds each sector will be read and jump over bad sectors. Choosing professional data recovery services provides a much higher chance for successful data recovery.
Advanced Data Retrieval Technology?
We understand that every case of data loss is different and unique. To handle these unique cases of data loss, we use the latest and most advanced techniques. Our qualified data recovery engineers utilize the best software and hardware to deliver custom data recovery services. At Platinum Data Recovery, we aim to provide your stress-free, quick data retrieval services at the best price. We are among the leading data recovery service providers with a more than 90% success rate in the industry.
Whether you're an individual, an organization, or a business, we provide professional services of data retrieval from failed or damaged media devices. We understand how frustrating it can be to lose your memories or crucial business files. Our team is equipped with the best tools to get back your lost pictures, video clips, sound recordings, documents, and other forms of data. With the help of the most sophisticated methods, we can recover most of the data stored in your media device. When you trust us, our team will race around the clock to bring back every bit of your lost data.
Our engineers are trained and experienced to restore lost data from all types of storage devices- from failed hard drives and corrupted SSD to MicroSD cards and flash drives. Whether it's a hard drive failure, computer crash, or data loss on your server, we can get back valuable files and memories from all types of devices. We have the experience to deal with the failure of any device no matter how severe and complex. We can recover your data if:
Deleted data
Formatted data
Physical damage
Logical corruption
Virus attack