Glyph Data Recovery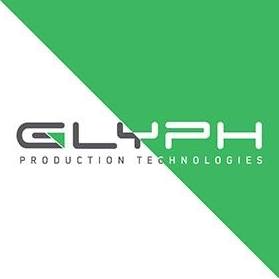 When data on your Glyph device goes missing, you need the assistance of a Glyph data recovery expert. Don't take chances with your data! Platinum Data Recovery specializes in recovering data from all Glyph storage media. Losing data is the worst nightmare, but unfortunately, it happens more often than you might think. When your data goes missing, you wonder if it's recoverable. In most cases of data loss, it is possible to retrieve lost files with the help of data recovery professionals. At Platinum Data Recovery, we can recover data from your desktop computer, USB drives, internal & external hard drives, and other devices. We offer data recovery services for all Glyph Production Technologies devices. Our team can restore lost/corrupted data from damaged Glyph hard disk drives, solid-state drives, and RAID arrays. We can also recover data from NAS units, mobile phones, tablets, USB flash drives, and memory cards of all types and brands.

Glyph products we work with include, but are not limited to:
• ATOM SSD
• Atom Pro NVMe SSD
• Atom RAID SSD
• Blackbox Plus mobile hard drive
• Blackbox Pro external hard drive
• StudioRAID Thunderbolt 2
• Studio External Hard Drive
• Studio mini
• StudioRAID
• StudioRAID mini
• Glyph BlackBox Mobile drive
Glyph Data Loss
At Platinum Data Recovery, we make data recovery quick & affordable! We offer data recovery services for damaged hard drives (desktop, laptop, external), USB flash drives, SSDs, and more. If you don't have a backup of your Glyph drive data, let us help you. Our data recovery experts are adept at recovering data from formatted or damaged USB thumb drives, camera cards, desktop and laptop computer hard disk drives, as well as portable and external hard drives. The majority of Glyph drive data recovery cases we have encountered to date were completed successfully and at reasonable rates. When we receive a data recovery case, we first evaluate the issue and provide a job estimate. This means that when you choose, you know what the cost of data recovery will be.
Glyph offers data recovery but they are not a fully-equipped data recovery lab. At Platinum Data Recovery, we perform data recovery services in-house with all the latest facilities. All recovery procedures are done in our labs by data recovery engineers who have years of experience in this industry. Our certified ISO 5 Class 100 cleanroom is electronically monitored for air quality and particulate contamination 24 hours a day to prevent media from further damage. We have the perfect solution to recover data from any type of files from any storage media no matter what the cause of the failure is.
FAQ
Does formatting Glyph external hard drive erases everything?
External Hard Drives are used to store or back up the data from your computer. Often users format their Glyph drives to delete their confidential or personal data stored on the external hard drive. If you're looking to permanently remove data, then remember that deleting everything or formatting the drive will not erase data. The deleted or formatted data is still recoverable.
How often should I backup my data?
This depends on how critical your data is. Ideally, you should backup data all the time but the time duration may vary depending on your workload and data sensitivity. If you're a professional photographer or a business owner who creates lots of files daily then you need to perform a daily backup.
How can I reformat my Glyph external hard drive without losing all my data stored on it?
It is possible to reformat your corrupt Glyph hard drive in a way that you can recover your data later. To reformat your external hard drive, Windows users can connect the drive to the computer using a USB port. Go to the File Explorer> This PC> click on the shortcut. Open the Devices and Drives section and click on the external hard drive. Now you need to right-click on the drive's icon and select Format from the list. Make sure the Quick Format box is ticked and don't do a full format of your drive, otherwise you will lose all your data.
About Glyph Production Technologies
Glyph Production Technologies design and manufacture professional-grade external storage solutions that are trusted by professional content creators around the world. As a reliable digital data storage company, Glyph has won the hard-earned respect of users worldwide. The company is most notably known for offering drives that pass through strict, regimented testing. Glyph drives are most suited for the most demanding audio/visual applications. These drives offer dependable storage solution but there's always a risk of data loss. If you've lost data stored on Glyph drive, you can restore it from the backups. But what if you don't have an up-to-date backup? In that situation, you may seek services from the Glyph recovery department. However, the warranty offered on the Glyph drive covers hardware but not data. Your drive will get fixed for free in the first two years of warranty but there's no guarantee of data recovery. So, when it comes to recovering your critical data, it becomes necessary to seek the services of a firm that specializes in data recovery.
Our clients
Conan O'Brien Team Coco
"I've recommended them in the past and will continue to do so in the future. They've earned a lifetime customer in me. Can't thank you guys enough!"
view this letter
all letters