How To Fix External Hard Drive That Keeps Disconnecting [Step By Step Guide]
It can be annoying to deal with an external hard drive repeated disconnection issue. However, no matter which brand's external hard drive you're using, there's always a possibility of things going wrong. Of all the problems encountered by hard drives, one of the most common is connection failure. Sometimes, when the user connects their external hard drive to their desktop or laptop, the Windows detects the plugged-in external hard drive, but within a few seconds, it starts disconnecting and reconnecting repeatedly. In some cases, Windows may also ask the user to format the hard drive if they fail to open the drive. However, formatting the hard drive directly means losing all your data. So, how to fix an external hard drive that keeps disconnecting?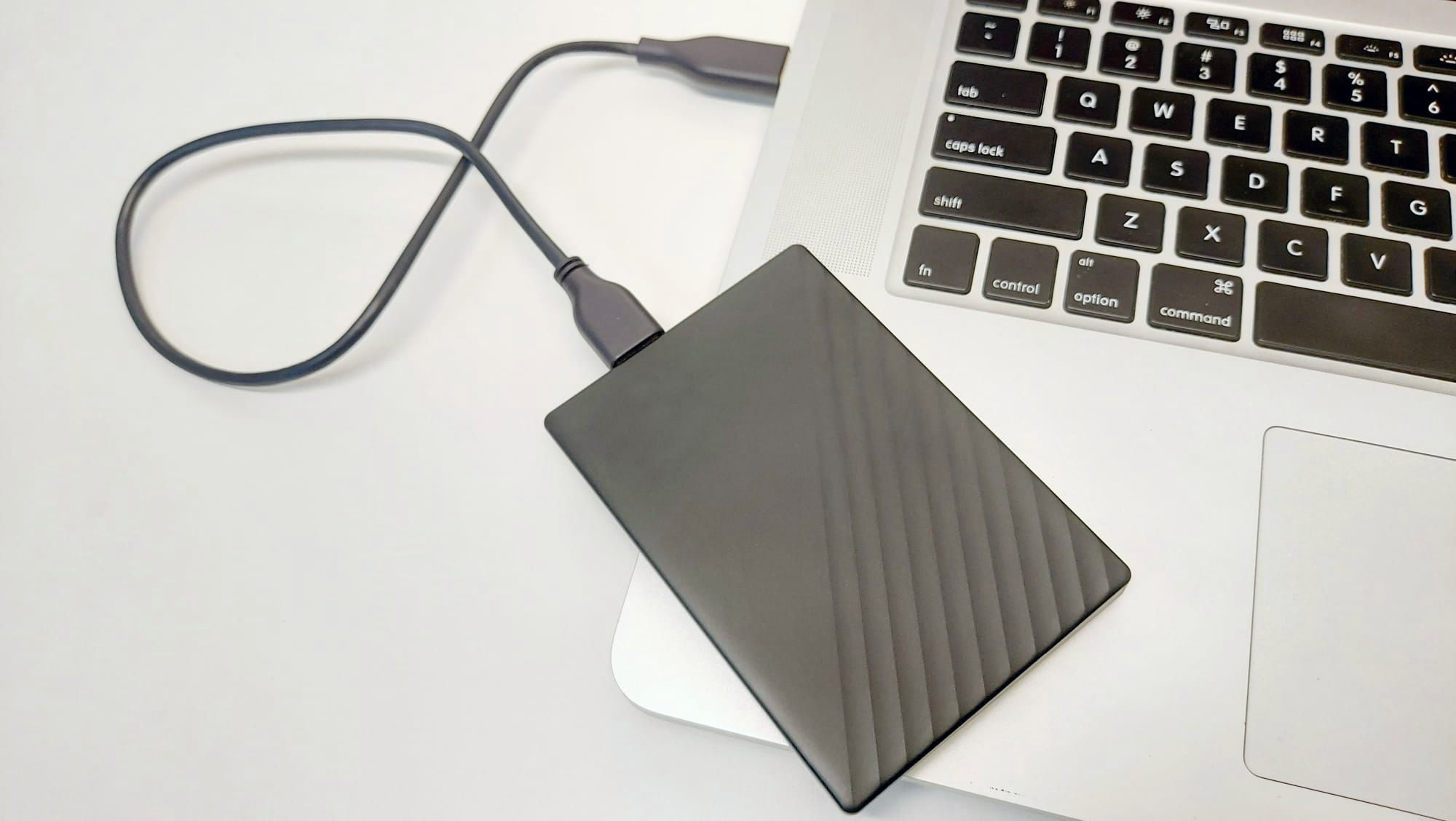 If you have a recent backup of your files, then you don't have to worry about losing your valuable data. However, if you don't maintain regular backups then formatting your external hard drive when it keeps disconnecting would lead to complete data loss. So, to avoid this situation, it's better to use tricks other than formatting. In this post, we've discussed some troubleshooting methods to solve your external hard drive disconnecting issue. But before that, let's find out why this problem usually occurs.
Causes of external hard drive disconnecting error
As you might already know, all external hard drives consist of three major parts: the hard drive, USB cable, and the USB port on the computer. All external hard drives use a USB cable to connect to the computer system via a USB port or Thunderbolt. If there's an issue with the hard drive, USB cable, or USB port, then your external hard drive would fail to connect. Some common problems that result in hard drive disconnection errors include:
Broken USB cable
Incompatible USB driver
Too long USB cable
Damaged or wobbly USB port
Hard drive goes to sleep mode
Bad sectors/Degraded surface
Corrupted external hard drive
Not enough power supplied in the USB hub
How to fix an external hard drive that keeps disconnecting
It can be tricky to connect and take data backup from an external hard drive that keeps disconnecting. The continuous reconnecting error makes it impossible to open and access the files on the drive. It means that to take a backup of your data, you need to first fix the external hard drive disconnecting error. So, here are some easy and effective solutions to solve this issue.
1. Connect to the different USB port
Most of the time, this error occurs due to some physical problems such as a faulty USB port or plugging the device into the wrong USB port. So, you should first try some basic troubleshooting methods like connecting the device to different USB ports. Whether you're using a desktop or a laptop, all computer systems have more than one USB port. So, whenever any issue happens, you should first try to disconnect your external hard drive from the first port and try another USB port on your PC. If there's no major issue, then possibly your problem can be simply solved by changing the USB 3.0 port to a USB 2.0 port. Switching from USB 3.0 port to USB 2.0 port may solve the disconnecting error but be ready to experience slower transfer speed while using USB 2.0. Now that your disconnecting problem is solved, you can further resolve the slower transfer speed issue by updating your 3.0 drivers. However, if the drive continues to disconnect no matter which port you use, then the problem lies somewhere else.
2. Turn off USB power saving
If your external hard drive keeps disconnecting, then possibly it is because of the power-saving feature. There is a USB selective suspend feature in Windows that turns off USB devices after a while to save power. This feature is designed to prevent your computer from using unnecessary power. But sometimes this feature may result in disconnecting your external hard drive due to insufficient power supply. So, if your computer disables USB devices after some time then you may try disabling this setting to see if it helps. To turn off the power-saving feature- Go to the Control Panel and click on Power Options. Now click on Change Plan Settings > Change Advanced Power Settings> USB Settings> USB Selective Suspend Setting> Disabled > Apply. You can now reboot your computer to find out if disabling the power save feature has resolved the disconnecting issue. But if this doesn't help, check out the other methods mentioned below.
3. Disable the default boot process
Another troubleshooting method is disabling USB legacy support in BIOS that can work on PCs having both USB 3.0 and USB 2.0 ports. Sometimes, the connected external drive is overlooked by the boot process used by BIOS firmware and that causes external hard drive connection issues. So, to resolve this issue, you can try to disable USB legacy support in BIOS. Go to Device Manager and open the target external hard drive under the list of Disk Driver. Now, open the Policies tab> Check Better Performance> Enable" write caching on this device> Click "OK" to save changes. Lastly, you need to right-click on the Intel USB 3.0 extension driver in the Device Manager and select "Uninstall." Now restart your computer to check if your problem is resolved.
4. Try connecting it to another computer
It is always a good idea to try and connect your hard drive to another computer that is running the same operating system to see if the problem persists. If you were using an Apple Mac computer, then connect it to a Mac. If it was a Windows PC, then connect it to a Windows machine.
5. Repair hard drive errors
If none of the above methods works and you're using the manufacturer's recommended USB cable which is not damaged, then possibly there's an issue with the hard drive itself. When you fail to detect any issue with the USB port and cable then you should try to check and repair hard drive bad sectors. Hard drives get corrupted due to too many bad sectors and that can cause an unstable hard drive connection problem. You can try to repair your hard drive's error but that can cause data loss(!). Unless you have a backup of your data, fixing your hard drive on your own can result in complete data loss. However, you can check hard drive errors in Windows with the built-in check tool. Go to This PC/Computer> right-click the hard disk or partition which you want to check> click Properties> Tools> Check Now> Automatically Fix File System Errors> Scan for and attempt recovery of back sectors> Click Start.
6. Data recovery service provider
If no troubleshooting method worked or data on an external drive is valuable to you, then avoid repairing hard drive errors because that can cause data loss. The safest option, in this case, is to contact a data recovery service provider to get back your files. We offer free diagnostic and evaluation.