The Most Reliable SD Card Brands
When it comes to storing your precious images or important files, you need a reliable data storage device. Depending on your purpose and the amount of data you're looking to store, you can choose between a hard drive, SSD, USB flash drive, or SD card. Most of these devices provide a reliable data backup solution. However, if you need a storage solution for your digital camera or smartphone, then you need to find a decent memory card.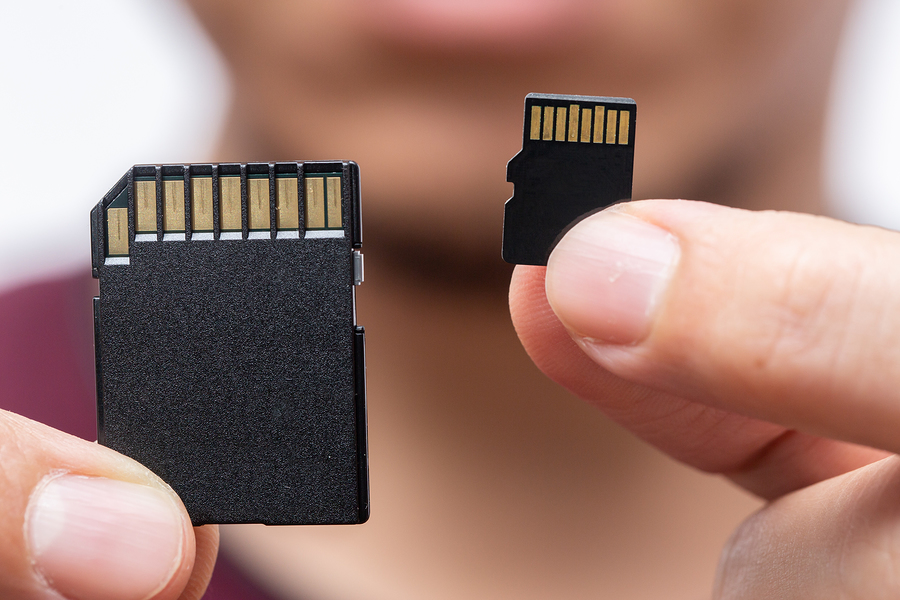 Memory cards come in a variety of sizes and types such as SD cards, MicroSD cards, CFexpress, XQD cards, Compact Flash, CFast cards, and more. All these memory cards provide reliable data storage but SD and MicroSD memory card formats might be the most widely used. Many newer formats have been introduced over the years but SD (Secure Digital) cards have remained a popular choice of users because of their reliable performance and affordable prices. So, if you also need to safely store all of your photos, videos, music, and other media, an SD card can be the perfect option for you. However, all types of memory cards, including SD cards come in different capacities, speeds, brands, compatibility, and formats and it can be intimidating choosing from the thousands of options.
To pick the right device, you need to first figure out your specific requirements. The amount of data you need to store and the device in which you will be using it will impact the choice of your SD card. So, to choose the right SD card, think about the capacity and speed you need, and then check out their latest prices to find a product that meets all your requirements. Now, if you have figured out your specific needs, here we have listed the most reliable SD cards available on the market right now.
Products related to your search
Best Selling MicroSD card
Our experts have carefully picked reliable SD and MicroSD cards based on our statistics that can be used for cameras, smartphones, and even game consoles to help you find a device that is right for you:
SanDisk
SanDisk is one of the biggest players in the memory card game. The company is renowned globally for producing some of the best SD and MicroSD cards and the Extreme Pro series is the top of the line. The Extreme Pro UHS I is one of the finest memory cards the company has to offer. With read speeds of up to 95 megabytes per second and write speeds up to 90 MBS, the card is capable of all types of video. Whether you need to store raw files or 4K video, this SD card with V30 speed class can be right for you. This all-around SD card comes under the SDXC category with a capacity of up to 512GB. Moreover, the device is shockproof and waterproof which makes it perfect for rough use. If you're a professional photographer, then you'll admire the speed of this device. With this SD card, your camera can smoothly handle sequential shooting in both JPEG and RAW. However, SanDisk Extreme PRO SDXC UHS-I is not the most affordable memory card available. You may find even faster cards in this price range.
Samsung
Samsung needs no introduction. This world-famous brand produces a wide range of electronics, including SD cards at an affordable price range. Samsung EVO Plus is a UHS (Ultra-high speed) SD card that offers a perfect balance of speed and capacity. With over 95MB/S of speed, this device comes in various sizes- 32GB, 64Gb, 128Gb, 256GB, and 512GB. Moreover, this micro-SDXC card comes with an adapter. With this adapter, the compatibility of this SD card is increased as it allows the card to run on devices like cell phones, tablets, or DSLR cameras. This budget-friendly card allows non-stop recording of full HD videos. It is also one of the best memory cards in this price range because it comes with additional features – waterproof, temperature proof, x-ray proof, and also magnet proof.
Lexar
Lexar is a trusted name among photographers because this company makes reliable memory cards for professional use. Lexar Professional 2000x card is designed with UHS-II tech which allows read speeds up to 300MB/s and 260MB/s write speeds. Its superior speed makes it the perfect option for shooting Full HD, 4K video, or high-resolution Raw files. With a capacity of up to 128GB and killer speed, this memory card is the best option for professional photographers and video producers. It allows rapid-fire use and high-speed data transfer. The speed of this device can be slightly higher than the other more expensive cards like SanDisk Extreme Pro UHS-II. However, there can be other more affordable SD cards like Transcend UHS-II that may offer superior write speed. But as compared to Transcend which offers a five-year limited warranty, Lexar provides a lifetime warranty.
Kingston
The Kingston Action micro SD card is available in capacity ranges of 16GB, 32GB, and 64GB. This memory card is designed for action cameras and offers great speed. With this device, you can shoot 30 frames per second in 4K or 240 frames per second in HD quality. This is also a very robust and durable card with the ability to withstand shock, drops, liquid spill. The read and write speeds of 90MBS and 45MBS make it ideal for action cameras and can record and playback 4K video without interruption. However, it's noteworthy here that it doesn't make sense to spend money on this device if you're not using it in an action camera. If you need a memory card for your smartphone then you can find other more economical options that are better suited to your needs.
Transcend
Transcend, a Taiwanese company is also a trusted name in the memory card market. It produces some of the most affordable memory cards. Transcend U3 UHS-I is a good option for high-speed photography and can be used to record 4K videos. With a read and write speed of 95MBPS and 85MBPS, it can be used for a variety of professional purposes. but n
Conclusion
All the above-mentioned memory cards provide reliable data storage solutions. When we select an SD card to purchase, we first create a list of what functions it will be performing. This list will help us understand if we need to look at a pro-level, or consumer-level card. After that, we check reviews for the products that are in our price range. However, the most important part is a good manufacturer warranty. This is so you can get a replacement without hassle in the event of a damaged card. Company rating can be checked here. Remember to always back up your data. No brand can assure complete protection against SD card failure and data loss.