Data Recovery Los Angeles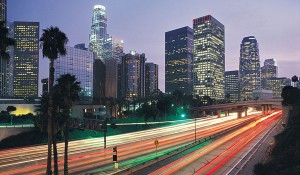 Data Recovery Los Angeles: The Benefits of Local Hard Drive Data Recovery
Data recovery Los Angeles is a critical need for local individuals and businesses that require complex or sensitive hard drive data recovery or other recovery services, but don't want to send their equipment to a company or location they can't physically verify and inspect.  This is a significant concern considering the surprisingly high number of electronic, technology and data recovery companies that are not able to deliver on their promised services, resulting in serious difficulties and expenses for many people each year.  If you're seeking data recovery in Los Angeles, you should know that the city offers a powerful local solution for hard drive data recovery, flash and SSD drive data recovery and all other types of recovery services: Platinum Data Recovery.  But just what are the benefits of a data recovery Los Angeles provider?
1.) Face to Face Communication
For many people the most significant advantage data recovery in Los Angeles offers is face to face interactions.  This is especially important considering the often sensitive nature of many data recovery projects.  Sending proprietary, personal, confidential or other protected and valuable data to an outside hard drive data recovery company isn't something that many people are willing to do; consequently a company specializing in data recovery in Los Angeles is highly sought after.
2.) Ability to Inspect
Often, failed equipment and its corresponding data are quite valuable – with some valuations exceeding millions of dollars.  But whether you have an enormous database and related hard drives that failed or a simple broken flash drive, you want to ensure that the physical location where your equipment will be worked on is secure.  If you're in California, having access to data recovery in Los Angeles is a wise option for those who need physical, visual confirmation of a location's security.
3.) Save on Shipping Expenses
Because most projects require customers to pay for shipping costs both to and from the service center, data recovery in Los Angeles is often a much better option.  Some hard drives can weight more than 10 pounds, and shipping options are not only expensive; they may be unsafe and subject your equipment to even more damage or data loss.
4.) Faster Project Completions
Data recovery in Los Angeles allows for the faster and more efficient management of local hard drive data recovery projects.  In fact, considering that the average ground shipping time for most locations in the United Stated is around 7 to 10 business days, you could save as much as three weeks alone just by bringing the equipment to a data recovery in Los Angeles provider instead of shipping it out to another location.  The only viable solution in this regard is Platinum Data Recovery.
But because a local solution means that you can simply go to the laboratory personally, you can have the chance to speak directly to our engineers about your project and take part in our customer service experience – hailed by many as one of the most attentive and comprehensive in the industry.  And with our convenient location and ample free parking, it's just not good sense to make any other choice.
To learn more about data recovery in Los Angeles, please contact us now.
Our Los Angeles laboratory covers the following cities:  Burbank, Pomona, Torrance, Pasadena, Palmdale, Woodland Hills, Studio City, Calabasas, Beverly Hills, Carson, Cerritos, Downey, Inglewood, Glendale, Agoura Hills, Ventura, Sherman Oaks, Encino, Reseda, Pasadena, Santa Clarita, Lancaster, West Covina, Norwalk, South Gate, Compton, Redondo Beach, El Monte, Lancaster, Long Beach, Malibu, Manhattan beach, North Hollywood, West Hollywood, Tarzana, Tujunga, Marina Del Rey, Granada Hills, Canoga Park, Santa Monica, Carson, Alhambra, Baldwin Park and etc.
Recent Review
Platinum Data Recovery Los Angeles
Reviewed by Los Angeles Superior Court on
.
Platinum Data Recovery successfully recovered data from a judge's laptop
I want to thank Platinum Data Recovery for saving a Judge's data from her laptop's harddrive when it crashed.
View letter
Rating: 5