How to Fix Flashing Folder with Question Mark on Mac

If you're a Mac user, you probably know that a flashing file folder with a question mark on your iMac or MacBook is not a good thing. Apple products like iPhone, iPad, and Mac are popular for their reliability, however, sometimes things go wrong and users wonder what to do next. A common problem encountered by Mac users is receiving a Mac Folder with a question mark on the screen when attempting to boot up the system. You might have been using your Mac smoothly for years but suddenly it fails to start and you only get to see a Mac flashing folder with a question mark on the screen. This problem typically happens when your Mac is unable to find its startup disk and fails to boot. So, if you're facing a similar issue, it can be helpful to find out the reasons for this error and possible solutions to fix the problem.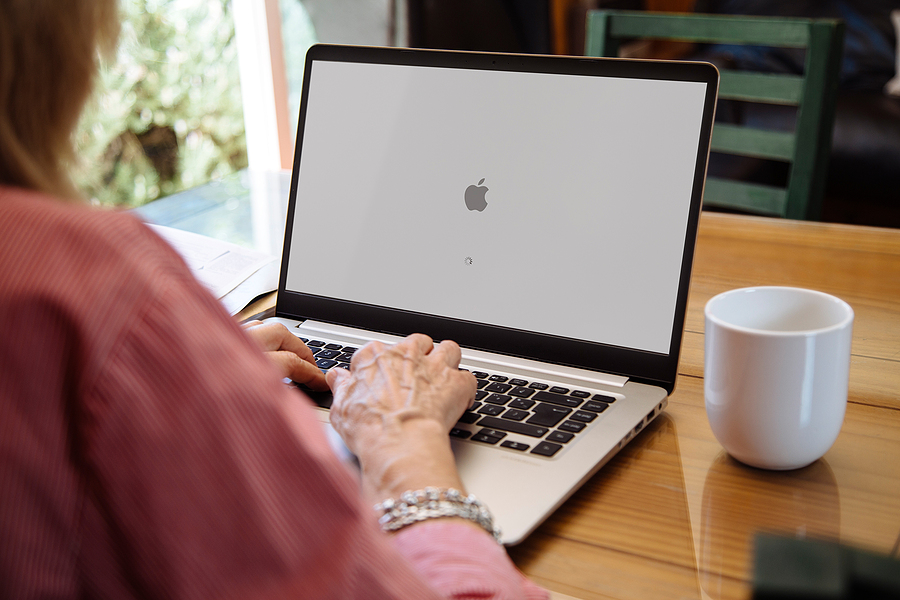 Any possible error or fault with your computer or laptop could lead to data loss. If you don't have a backup, it becomes even more important to take the right actions to minimize the chances of complete data loss. In this blog post, we have discussed the causes of the 'flashing folder with a question mark sign' problem and how to deal with it. So, keep reading to know more about it!
What is Mac Question Mark Folder Error?
Sometimes, when a Mac user turns on their device, instead of getting the Apple logo, their Mac displays a folder with a question mark in the center. This problem is faced by most Mac computers because they all work on the same operating system – macOS. So, whether you're using MacBook, MacBook Pro, MacBook Air, Mac Pro, iMac, or Mac Mini, chances are you may have to deal with this issue at some point.
Why do I get the Mac Question Mark Folder Error?
The Apple support states that a folder with a flashing question mark indicates that your startup disk is no longer available or doesn't contain a working Mac operating system. It means that your Mac cannot locate its system boot folder and fails to load the macOS. This can happen when the startup hard disk is faulty (hardware issue) or macOS is corrupt (software issue). Sometimes, this issue can be relatively benign while sometimes it could cause catastrophic data loss.
Common Causes of Flashing File Folder with a Question Mark Problem
You may receive the Mac question mark folder error due to many factors that can be either software-related or hardware-related. If your hard disk is damaged, it is known as hardware-related issues. Software related problem occurs when the startup disk doesn't contain a working copy of macOS. The most common issues that lead to the folder with a question mark problem are:
Power Problems
Power issues like unexpected power cycles and power surges are the most common causes of this problem. A sudden power failure when the SSD is performing a garbage collection or routine sector reallocation can cause damage. An improper drive ejection when the drive is still working causes damages that sometimes may even lead to data loss. Hard disk drives also get damaged due to power cycle issues that put a strain on the head and platter of the HDD. Likewise, a power surge is responsible for causing the flashing folder with a question mark on your Mac.
Wear and Tear
Another common cause is regular wear and tear. As the device gets old, it suffers wear and tear that makes it prone to failure. Moreover, SSDs have limited read/write cycles that may lead to this issue.
How to Fix the Mac Folder with a Question Mark
Fixing the Mac question mark folder issue depends on the cause of the problem. The solution depends on whether the cause is hardware-related or software. You may troubleshoot software-related issues but the hardware-related issues often involve repairing or replacing faulty components that can be complex. It is recommended to avoid downloading software or other DIY fixes to avoid data loss. If the issue is not serious, the following methods may help.
Restart Your Mac
If we encounter any issue, most of us first try to fix it by restarting the device. So, in this case, also, you should restart your Mac and see if the problem persists. However, if this doesn't help, it means the problem is more serious. It is suggested to put your Mac in recovery mode by shutting it down while holding down the power button and the start by holding the Command and R keys. This will put your Mac in recovery mode and open your system with an Apple logo or globe. Once in recovery mode, you can go to the Apple menu and change the startup disk by selecting Startup Disk.
Use First Aid
Mac users have access to a tool known as "First Aid" that may help when the computer runs into any problem. To run first aid, open "disk utility" from the macOS utility window, click on your startup drive, click the First Aid tab, and select Run. As compared to other DIY solutions, this is a safer method because it is created by Apple to resolve several issues. This process takes a few minutes and it's completed successfully, then you need to select the disk in Startup Disk in the Apple menu and restart. However, if this doesn't work, you may try erasing the disk and reinstall macOS.
Backup and Reinstall Mac OS
If the problem persists, you might need to reinstall a new version of Mac OS. However, before you do that, make sure to perform a backup of all important data because reinstallation will completely delete all data. If you have a recent Time Machine backup, select restore from Time Machine Backup in the macOS Utilities window. However, if you don't have a backup and can't even access the system then only a qualified data recovery company can help.