How to Choose an External Hard Drive?
When it comes to storing data, the cloud is a great option. But if you're looking to backup large files, the online backup may not be sufficient for you. Also, what if your internet goes down? The cloud-based option like GDrive or Dropbox is great but it never hurts to have a physical backup. Storing data on portable devices, in fact, is the best choice because of their reliability, easy availability, and huge storage capacity. And this is where an external hard drive comes in.
An external hard drive is used to store files and data backup in a portable form. The external drives offer a great way to expand your storage for lower-end laptops and portable devices. As compared to generic USB sticks and SD cards, external hard drives offer high-capacity storage. Using these drives is an affordable way to back up data and keep it safe from system crashes and other potential problems. But with so many different brands and models available, choosing the best external hard drive can be a bit tricky. If you're looking to buy an external hard drive, there are some features you'll need to consider. With that in mind, here we've listed the factors to consider when buying an external hard drive.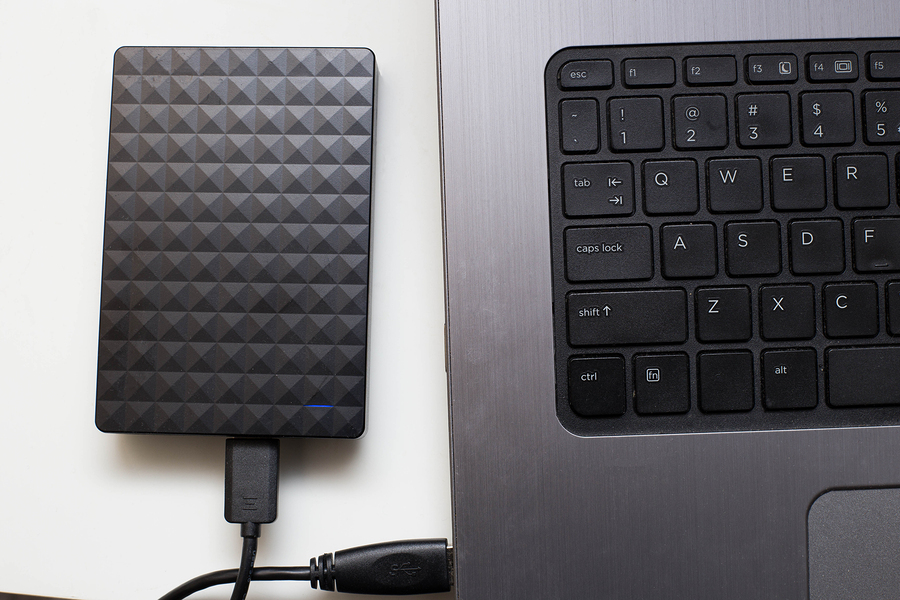 HDD or SSD
You need to first determine whether you need HDD or SSD. These offer different ways of storing and accessing data and you need to choose between these two depending on your needs and budget. HDD (hard drive disk) is made up of magnetic tape and has mechanical parts inside. HDDs are affordable and good for mass storage but aren't as durable as flash-based counterparts. SSDs (solid-state drives) are flash storage media, offering higher speed. SSDS uses less power but can be very expensive.
Capacity
The most important specification to consider is the storage capacity of the drive. Typically, hard disks have a capacity between 120GB and 4TB. If you're looking for storing large files, buying a high-speed device with encryption without high storage capacity is not a good choice. It's best to first determine your storage needs and then get an external hard drive with a slightly larger capacity. If you're a graphic designer, game developers, or video editors, a hard disk with larger storage space should be your priority.
Transfer Speed
The speed of the hard disk is the speed of spinning measured in r.p.m(revolutions per minute). Again, a drive with huge capacity is of little use if transfer speed is too low. It is the transfer speed of the external hard drive that determines how quickly you can transfer files back and forth. It can be extremely frustrating if it takes several minutes to transfer files. So, when buying an external hard drive, remember that as r.p.m increases copying speed also increases.
Other Features
You should also consider other features and specifications such as connectivity, durability, compatibility, and security of the hard drive. For storing sensitive data, look for a device with an encryption feature. The external hard drive uses the USB cable to connect the computer. You need to consider connectivity specs because the copying speed also depends on the type of connecting port.